A new release of the Twitter Files provides further evidence that the company was aware that claims of "Russian bots" on the platform, made by Democrats and the media, were wildly exaggerated or outright fabrications. Nevertheless, Twitter continued to indulge the Democrat and mainstream media-pushed conspiracy theory in public.
As Twitter attempted to placate Democrats on the hill with an appeasement strategy, humoring claims about Russian influence they knew were false, Twitter officials complained that the strategy amounted to "feeding congressional trolls."
3.Twitter officials were aghast, finding no evidence of Russian influence:

"We are feeding congressional trolls."
"Not any…significant activity connected to Russia."
"Putting the cart before the horse assuming this is propaganda/bots." pic.twitter.com/r8O21QacME

— Matt Taibbi (@mtaibbi) January 12, 2023
"Twitter warned politicians and media the[y] not only lacked evidence, but had evidence the accounts weren't Russian – and were roundly ignored," wrote journalist Matt Taibbi, who released the latest batch of the Twitter Files.
One prominent example highlighted by Taibbi is when former Congressman Devin Nunes submitted his classified memo to the House Intelligence Committee, exposing FBI abuses in using FISA courts to approve surveillance against individuals linked to Trump, and the critical role played by the discredited Steele Dossier.
Read the full article from Breitbart.
ICYMI: "Background Check Form Claims Hunter Biden Paid $50,000 a Month in Rent for Biden Home Where Classified Docs Were Stored
On Monday, classified documents from his time as vice president were found in President Joe Biden's private office at UPenn.
Days later, more classified documents were found stashed in Biden's garage next to the president's corvette at his Delaware home which triggered Attorney General Merrick Garland to appoint a special counsel.
"Attorney General Merrick Garland has appointed a special counsel to take over the investigation into President Joe Biden's potential mishandling of classified documents," CNN reported. "The special counsel is Robert Hur."
There seems to be, however, that more is going on than what meets the eye.
According to a "Background Screening Request" form that was filled out by Hunter Biden in 2018, the president's son claimed he owned the Delaware residence where the classified documents were found.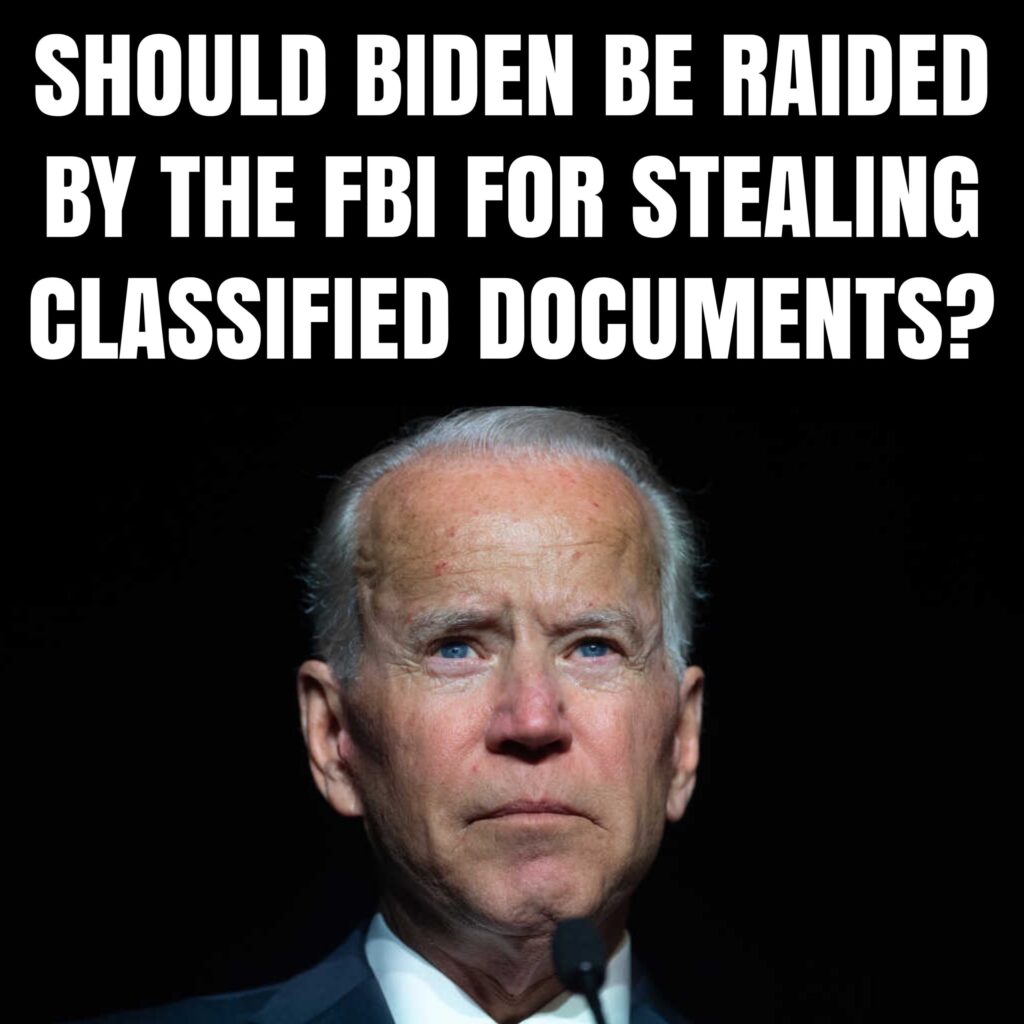 "The now-52-year-old began listing the Wilmington home as his address following his 2017 divorce from ex-wife Kathleen Buhle — even falsely claiming he owned the property on a July 2018 background check form as part of a rental application," the New York Post reported.
On the "Monthly Rent" portion of the form, Hunter Biden claimed he paid $49,910 in rent each month.
Town and Country magazine estimates the Delaware home is worth about $2 million which would suggest that if Hunter Biden is truly paying nearly $600,000 a year in rent, he is overpaying by a lot.
"In 2018 Hunter Biden claimed he owned the house where Joe Biden kept classified documents alongside his Corvette in the garage ," reported journalist Miranda Devine.
In 2018 Hunter Biden claimed he owned the house where Joe Biden kept classified documents alongside his Corvette in the garage Via @jj_talking pic.twitter.com/L7c80MRRiS

— Miranda Devine (@mirandadevine) January 12, 2023
Was this Hunter Biden's way of funneling the money he earned with his father's political connections back to his father?
Read the full article from Trending Politics.

ADVERTISEMENT