About Trump Nation News
Are you sick and tired of the fake news and the liberal media bias that has taken over nearly every newsroom and so-called news site in America?
WE ARE.
The U.S. media coverage of President Trump is terribly unfair and unbalanced.
We want to provide you with a better choice.
The John Fredericks Media Network launched Trump Nation News on December 1, 2019, to provide our nationwide radio audience and all Americans with a trusted news platform for truth.
While we are unabashedly pro-Trump and support his re-election, we strive to give you the daily news and facts about the Trump Administration without the fake news media filter.
We'll also bring you John Fredericks' exclusive daily analysis on the Trump campaign, politics, the Democrats, the nation, and the world.
So BOOKMARK us today! Don't miss a beat with Trump Nation News. Sign up for our newsletter or alerts on our home page.
Questions or comments?  Click here to CONTACT TNN.
Thank you for your support!
~ The Editors, Trump Nation News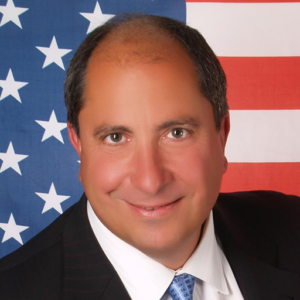 THE JOHN FREDERICKS RADIO SHOW AND OUTSIDE THE BELTWAY TV SHOW – REAL AMERICA'S VOICE
The John Fredericks Media Network is the fourth largest independent conservative news/talk radio network in America covering the Mid-Atlantic region from Philadelphia to Atlanta.
The John Fredericks Morning Show, heard 6 AM to 10 AM daily, has become must-listen radio. President Trump has been a regular guest since 2015.
John Fredericks served as Trump campaign chairman of Virginia in 2016 and 2020 and was elected Trump Delegation Chairman of Virginia in 2020. Fredericks has spent more than 40 years in the media, previously working as a journalist, newspaper editor, and television host.
Fredericks is also the Publisher of three Star News Media digital daily newspapers: The Georgia Star News, The Virginia Star and Pennsylvania Daily Star. He and his wife Anne, the company's CEO, own a number of radio stations in Virginia, Georgia, and Pennsylvania.