Joe Biden's Electric Vehicle mandate will murder the U.S. auto industry and kill countless union autoworker jobs forever, especially in Michigan and the Midwest. There is no such thing as a "fair transition" to the destruction of these workers' livelihoods and the obliteration of this cherished American industry. The only acceptable policy for UAW members should be the complete and total repeal of Biden's catastrophic EV mandate. President Trump looks forward to doing exactly that on his first day back in the Oval Office. Union leadership must decide whether they will stand with Biden and other far-left political cronies in Washington, or whether they will stand with front-line autoworkers and President Trump.
President Trump saved the U.S. auto industry and did more for autoworkers than any leader in history—withdrawing from TPP, renegotiating the Korea deal to restore the protective tariff on foreign pickup trucks, and replacing the NAFTA disaster with the U.S.M.C.A., which imposed tough auto rules-of-origin to defend American workers. That's why autoworkers will be voting for President Trump in massive numbers in 2024.
---
ICYMI: Important Articles and Posts from President Trump
"MAGA mug-shot momentum: More signs Americans are ready for a Trump comeback"
Read the full article by Kimberly Guilfoyle for the Washington Times here.
"The GOP Debate Proved Trump Is the Only Choice"
Read the full article by Kenny Cody with Townhall here.
"SHOCK POLL: Trump Surges in GOP Primary—Now Crushing DeSantis And GOP Field By Whopping 46 POINTS"
Read the full article by Tommy Christopher with Mediaite here.
"Sweat pouring down his face, DeSantis gets a cold reception from pro-Trump crowd in Iowa"
Read the full article by Rozina Sabur with the Telegraph here.
"Exclusive—Marjorie Taylor Greene: 'Pompous Assholes' Cannot Remove Trump from Ballot"
Read the full article by Wendell Husebo with Breitbart here.
"What the Left Did to Our Country"
Read the full article by Victor Davis Hanson here.
"EXCLUSIVE: Previous Target of DOJ's Trump Legal Hit Squad Alleges Witness Payoff Scheme"
Read the full article by Catherine Salgado with PJ Media here.
"Levin: The Democrat Party's fetish for the 14th Amendment is a vile attack on our elections directed at one man: Donald Trump"
Read the full article by Mark Levin for Blaze Media here.
"A MAGA Idol: Why Trump's Un-Christian Behavior Makes Him a Hero to Conservative Christians"
Read the full article from the Milwaukee Independent here.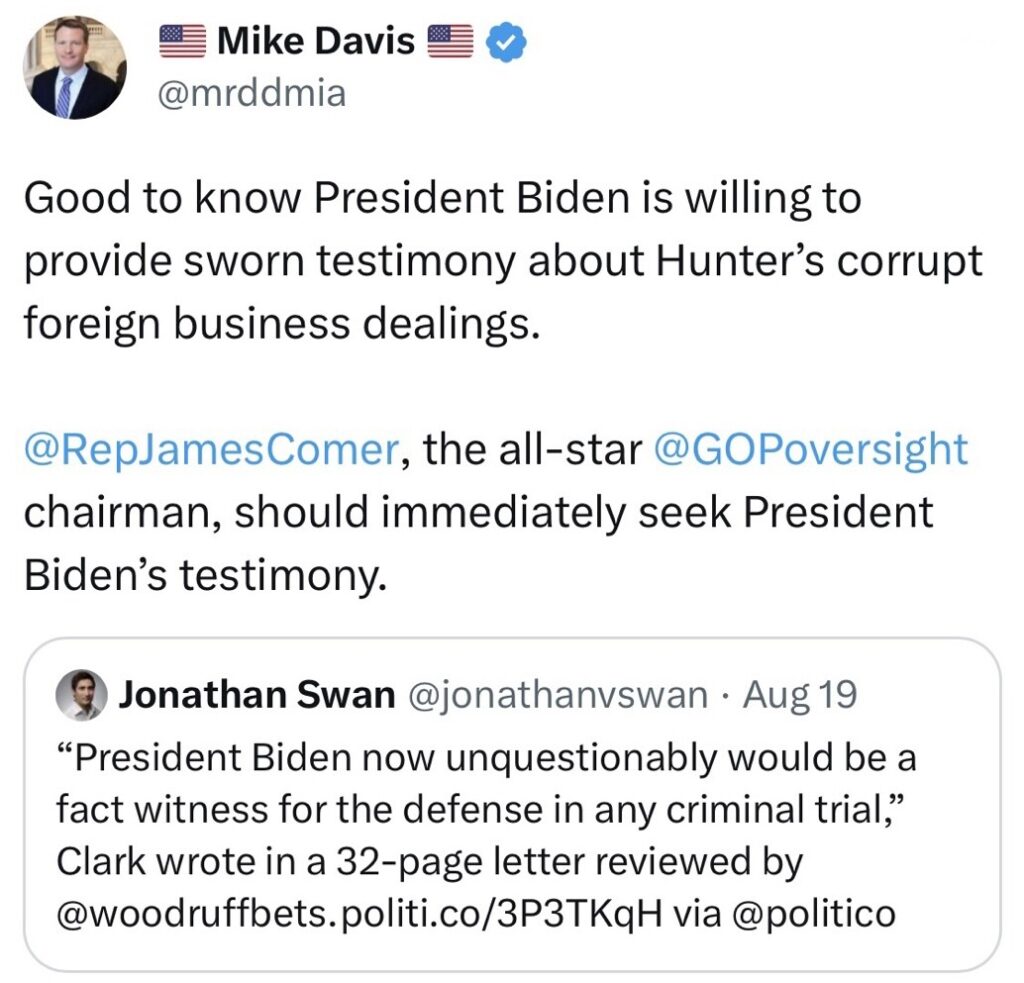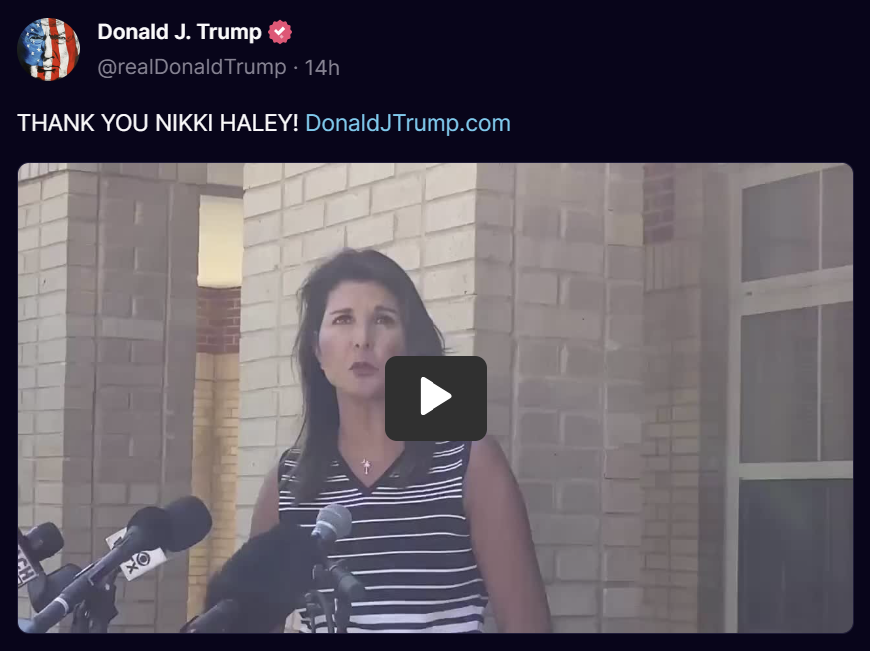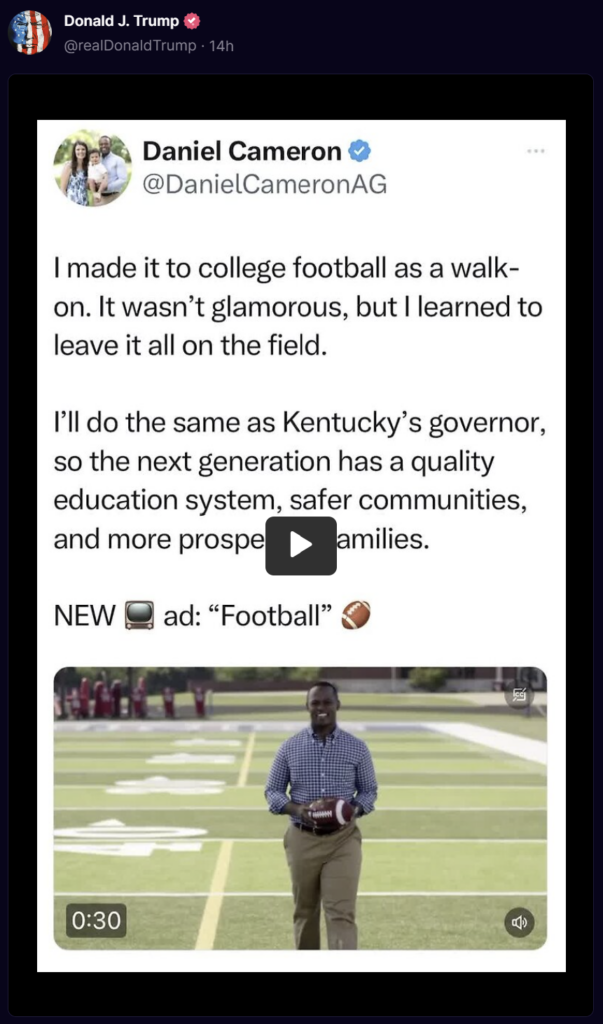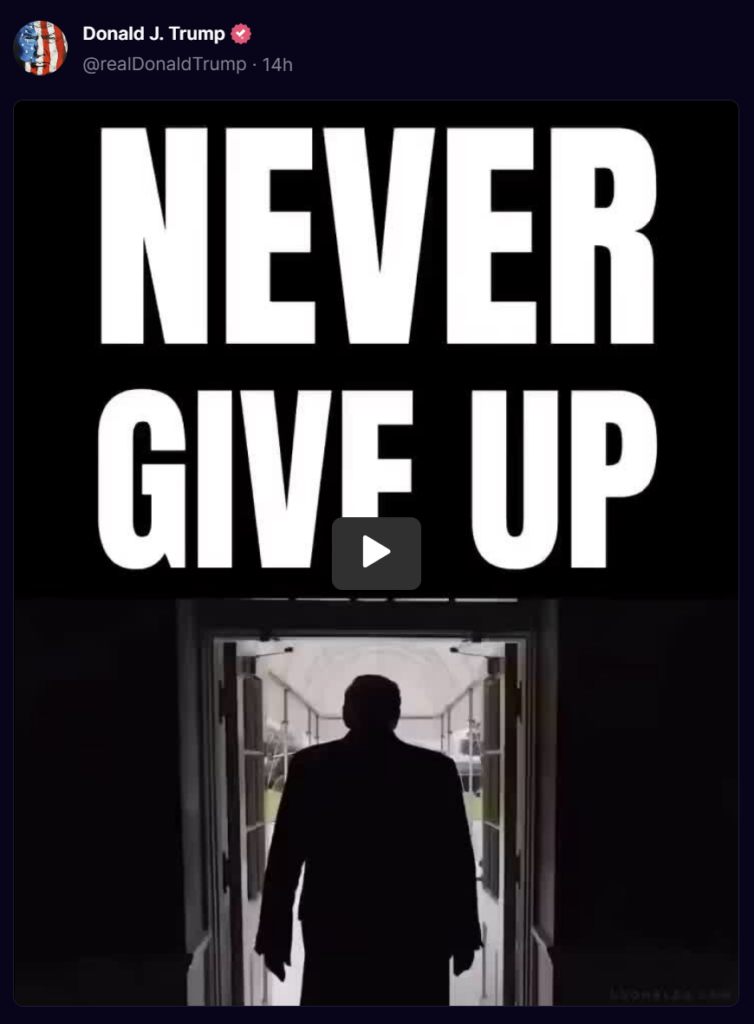 ---
KISS OF DEATH COUNTDOWN: 47 Days Left
"Ron DeSantis' puppet-master Jeff Roe has given him a few weeks to turn his fortunes around before they can officially pronounce the DeSantis campaign dead and put him out of his misery. No amount of gaslighting and false attacks from DeSantis and his team will make him likable to voters– now or in the future– and there is nothing he can do to overcome President Trump's dominant lead in the polls, both nationally and statewide.
DeSantis is nothing more than a minor league dolt who is cosplaying as someone who thinks he has the courage to stand up to Joe Biden and the Deep State. But the voters see right through his charade and that's why they support President Trump to take back the White House. Tick-tock, Ron."
—Steven Cheung, Trump spokesperson
On August 24, 2023, Always Back Down consultant Jeff Roe gave Ron DeSantctimonious 60 days to "beat Trump."
Since Roe's terminal prognosis, DeSanctimonious has hit all-time lows in the polls. Ron is down 23 points in Iowa, down 37 points in New Hampshire (tied with Haley), and down 34 points in South Carolina (tied with Scott).
National polls are even uglier for Ron— with Ron suffering historic deficits in Morning Consult (down 45 points), Wall Street Journal (down 46 points), and Messenger (down 45 points).
Despite never-ending (six?) reboots, things have gone from bad to worse for Ron DeSanctimonious with only 47 days to right the sinking ship.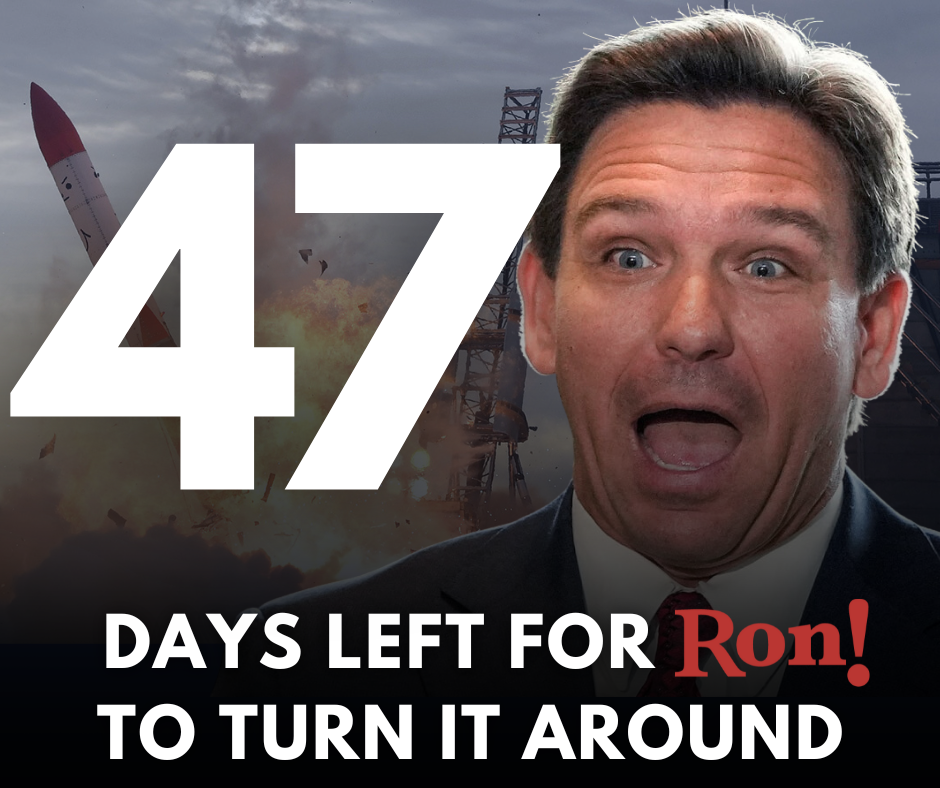 • Ron Slips in Morning Consult Poll, President Trump Hits 60%. In the new survey, 3 in 5 Republican voters support President Trump as Ron sinks to 15% support in the GOP primary.
•Ron Can't Beat Crooked Joe Biden. As Ron struggles to hold on to his third place standing in several early states in the GOP primary, a new CNN poll found that DeSantis can't beat Joe Biden. The same poll found that President Trump beats Joe Biden in a general election matchup.
•Premise Data Poll: President Donald J. Trump up 6 points over Joe Biden in a general election match, while Ron DeSantis loses to Biden by 2 points.
• THE HILL — Trump holds wide lead among California Republicans, DeSantis support slips in new poll
• USA TODAY — 'Time of crisis': Ron DeSantis, trying to catch Donald Trump, struggles to reinvigorate his 2024 campaign