The House Oversight Committee has issued subpoenas to multiple banks seeking financial records relating to the Biden family amid its investigation into the first family's business dealings.
The committee has ordered that Bank of America, Cathay Bank, JPMorgan Chase, and HSBC USA N.A. provide them with the relevant information, Fox News confirmed. They also issued a subpoena to Hunter Biden associated Mervyn Yan.
Maryland Democratic Rep. Jamie Raskin suggested that Republicans were trying to hide information about the investigation from committee Democrats, to which Chairman James Comer, R-Ky, retorted that his complaints were a "cheap attempt to thwart cooperation from other witnesses."
"Given his antics with the first bank subpoena, the American people and media should be asking what information Ranking Member Raskin is trying to hide this time," he told the outlet. "No one should be fooled by Ranking Member Raskin's games. We have the bank records, and the facts are not good for the Biden family."
Led by Comer, the Republican-dominated committee is looking into the Biden family's business dealings which have long been the subject of speculation and allegations of corruption. The effort is part of a broader series of Republican-led efforts to investigate the Biden administration and its alleged misuse of federal authority.
Read the full story from Just the News.
ICYMI: "McLaughlin Poll: Biden-Radicals' Tries to Get Trump Will Backfire"
Read the full article from Newsmax here.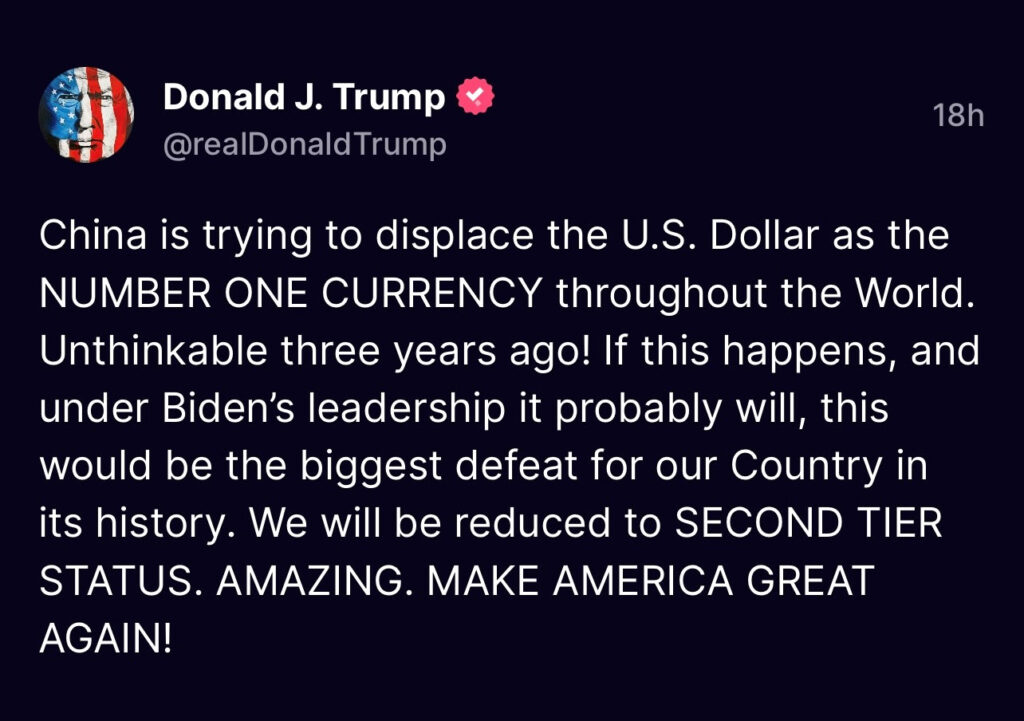 ICYMI: "Vicious Political Persecution of Trump is Rocket Fuel for 2024 Campaign
Op-ed by Summer Lane 
The relentless political persecution of President Donald Trump has reached a zenith in this past week's arraignment for the leader of the America First movement.
As reported by RSBN, a clownish 34 felony counts related to "falsifying" business records were brought against the president by Manhattan District Attorney Alvin Bragg on Tuesday. Notably, these alleged crimes would have supposedly taken place when Trump was serving his first term as president of the United States.
Read the full story from RSBN News.