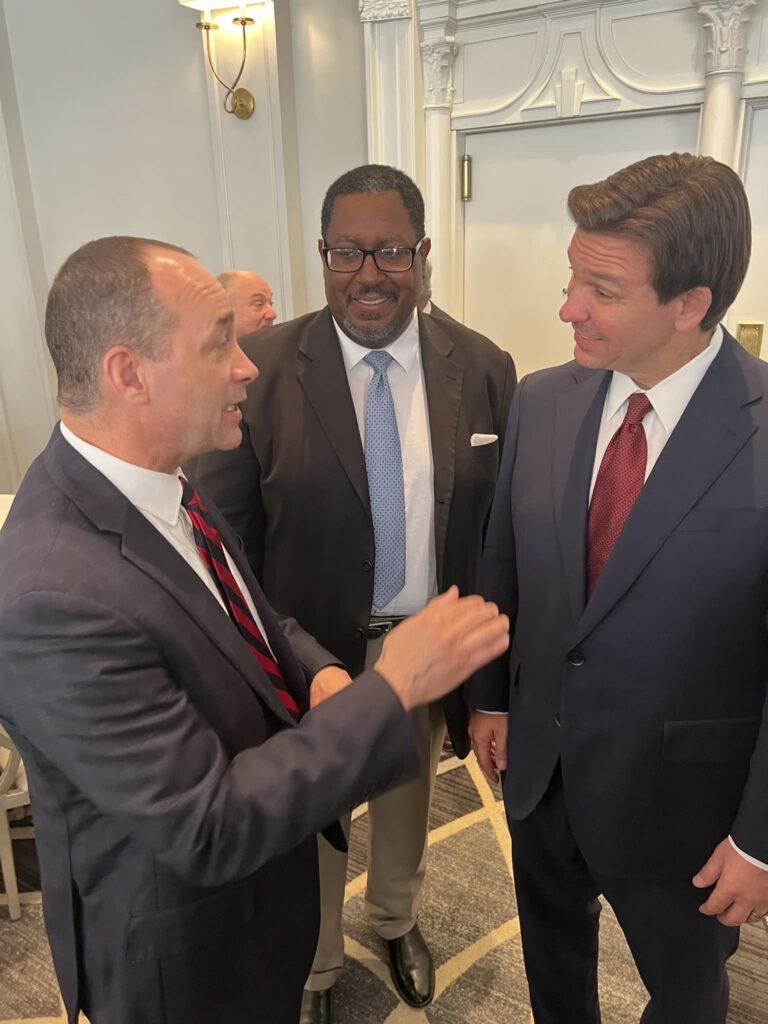 "How do you do, fellow human?" – Ron DeSantis, probably.
Ron DeSantimonious is as personable as a wet blanket, which is why big time GOP donor Ken Griffin has decided not to support him for President and Speaker Kevin McCarthy said he's not on the same level as President Trump. And if that wasn't brutal enough, a new report from Politico lays out why DeSanctus has one foot in the grave in Iowa as he simply can't keep up with the Trump campaign.
—Steven Cheung, Trump spokesperson
On August 24, 2023, Always Back Down consultant Jeff Roe gave Ron DeSantctimonious 60 days to "beat Trump."
It's Monday, and Ron DeSanctimonious is already having a terrible week. GOP megadonor Ken Griffin publicly abandoned Ron after initially signaling his support last year.
From CNBC:
"I don't know his strategy," Griffin said, referring to DeSantis' 2024 campaign. "It's not clear to me what voter base he is intending to appeal to." The latest Quinnipiac poll shows DeSantis with 12% of support versus Trump's 62% in the Republican primary.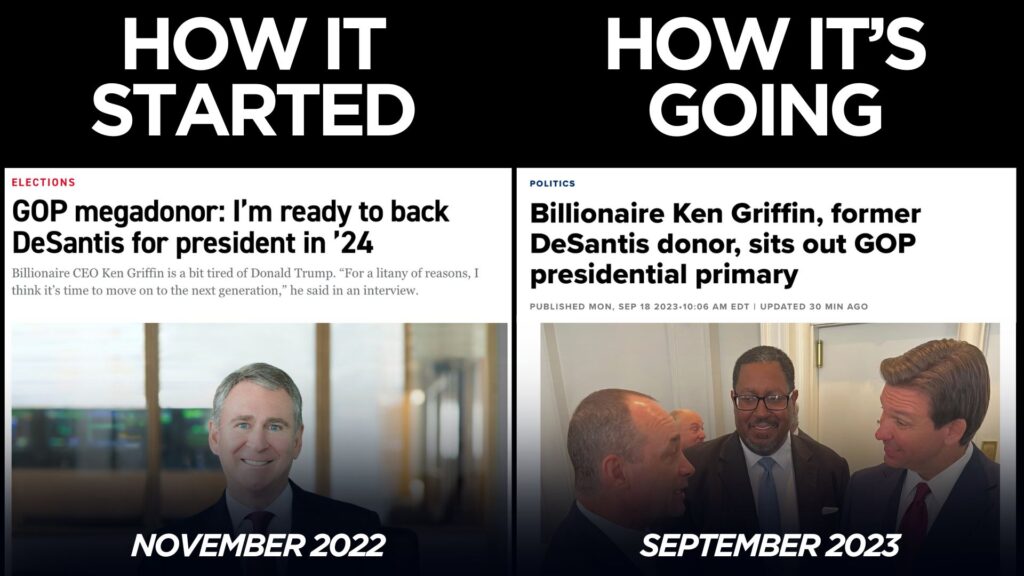 Meanwhile, House Speaker Kevin McCarthy took to FNC's "Sunday Morning Futures" to predict President Trump will win the 2024 GOP primary.
"President Trump is beating Biden right now in the polls. He's stronger than he has ever been in this process. And, look, I served with Ron DeSantis," Speaker McCarthy said. "He's not at the same level as President Trump by any shape or form. He would not have gotten elected without President Trump's endorsement."
All the while, President Trump continues to pummel DeSanctus in early state and national polls and shows no sign of letting up.
From POLITICO:
Donald Trump's campaign believes Ron DeSantis is flatlining. Now, they want to bury him.
The former president and his team are beefing up their efforts in Iowa, hoping to deliver the type of knock-out punch that would effectively end the Florida governor's bid and send a message to the other campaigns to get out of the way.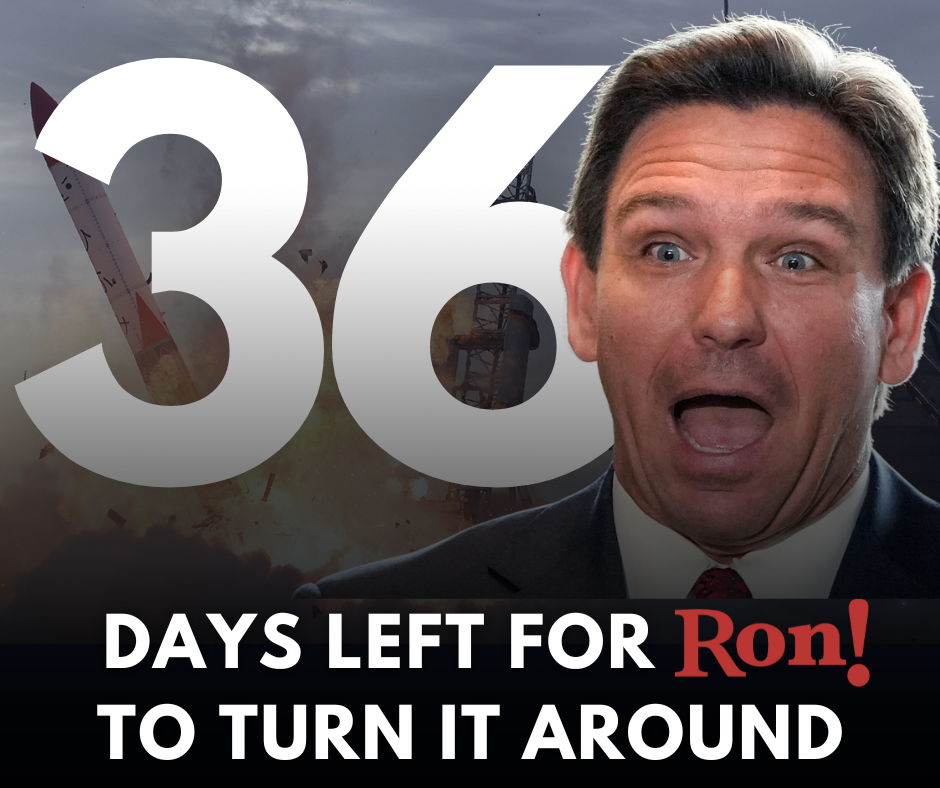 ---
KISS OF DEATH COUNTDOWN: 37 Days Left
"It's a bad start to the week for Ron DeSanctimonious as more bad poll numbers show he just doesn't have what it takes.
In a straw poll from Family Research Council Action, President Trump garnered 64% of the vote, absolutely crushing DeSanctus who came in a distant second at 27%.
A new CBS poll released this morning shows President Trump beating Crooked Joe Biden in the general election and completely blowing up DeSanctus' false premise that he is the only one who can beat Biden.
Rest up, Ron. It's going to be a long week for you."
—Steven Cheung, Trump spokesperson
On August 24, 2023, Always Back Down consultant Jeff Roe gave Ron DeSantctimonious 60 days to "beat Trump."
Another day, another horrible poll for Ron DeSanctimonious.
After President Trump's roaring address to Faith Research Council Action's Pray Vote Stand Summit in Washington, more than 1,600 attendees participated in a straw poll. The results were incredible, with President Trump holding 64% support, while DeSanctus trailed by 37 points, garnering a measly 27%.
While DeSanctimonious careens into fourth place, new polling from CBS News shows President Trump beating Joe Biden in the general election.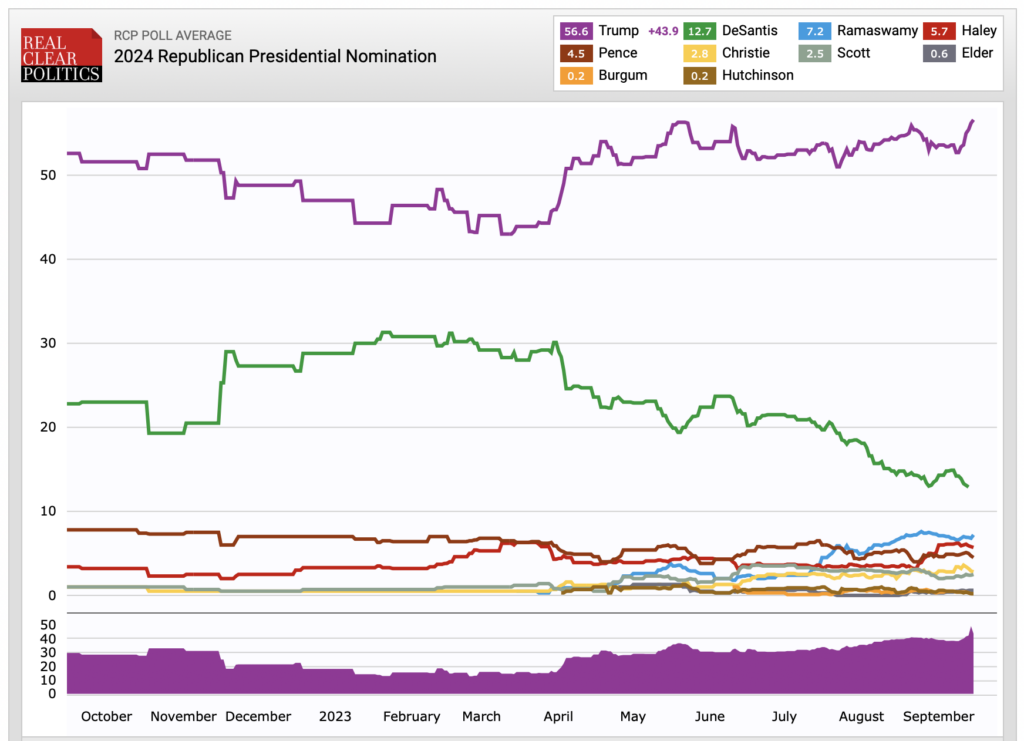 With only 37 days to turn his campaign around, DeSanctus is struggling to hold double digits in the polls and has sunk to an ALL-TIME LOW in the RealClearPolitics polling average, at 12%.