"Another day, another slate of polls showing President Trump being the strongest candidate to beat Crooked Joe Biden, while Ron DeSantis proves to be the weakest candidate. At this point it's sad and embarrassing for DeSantis to drag him limp campaign across the country.
It's also been revealed that the DeSantis-supporting Club of China Growth is funded by a billionaire investor of TikTok, who has also given DeSantis millions of dollars to his campaigns, which means DeSantis is bought and paid for by America's enemy.
DeSantis should read the room and realize nobody wants him as the nominee or president. He should also keep his feet to himself. Be nice, Ron!"
—Steven Cheung, Trump spokesperson
On August 24, 2023, Always Back Down consultant Jeff Roe gave Ron DeSantctimonious 60 days to "beat Trump."
T minus 34 days to Roe's deadline for Ron to get his act together. Today, Ron takes his vest-clad clown car to Texas to almost certainly attempt to plagarize the America First energy plan President Trump rolled out months ago.
Of all people, Ron should be the last to speak about energy—given it is something his campaign is totally devoid of— DeSanctus donors are leaving, Ron's bleeding support in virtually every poll at this point, and Ron's campaign may not have enough cash to make it through the end of the quarter. Low Energy Ron!
A new Emerson College poll finds Ron's tepid support (12%) is as solid as wet paper bag. 75% of Trump voters say they will definitely support President Trump in the GOP primary, up four points since August. Though, only 42% say the same of Ron DeSantis—meaning Ron's 12% standing could soon be halved.
A new Yahoo/YouGov survey also spells disaster for DeSanctimonious in a hypothetical general election matchup with Crooked Joe Biden—where Ron would lose by 3 points.
However, President Trump is surging against Biden—now neck-and-neck with Biden in the Yahoo survey after gaining 3-points since the latest poll.
Among Independents, President Trump leads Crooked Joe by a whopping 9 points (45% to 37%).
The Emerson survey, which polled a majority Biden 2020 voters, shows President Trump beating Biden in the 2024 general election (45.2% to Biden's 44.5%).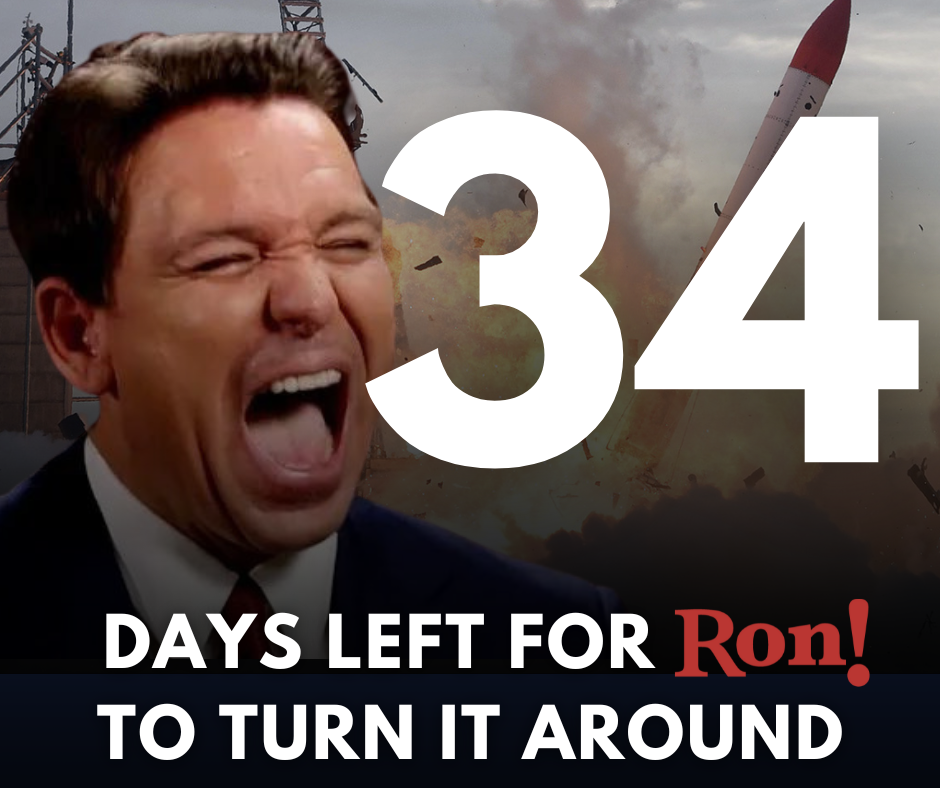 • THE NEW YORK TIMES — Urgency Grows for DeSantis in Iowa as Trump Looks to Finish Him Off
• REDSTATE — The Numbers Are Looking Outstanding for Trump, Not so Great for Biden