Bedminster, NJ — President Donald J. Trump holds a commanding 34-point lead in the 2024 New Hampshire GOP Primary, according to a new Co/efficient poll.
"As a pollster, I wonder if there is any other political figure in America who could generate this level of loyalty," said Co/efficient CEO Ryan Munce. "It will be difficult for any Republican to peel away these voters."
According to the survey, President Trump leads all candidates among self-identified traditional Republicans, Trump Republicans, and libertarians.
President Trump holds a 34-point lead among New Hampshire Republican women voters.
Meanwhile, Ron DeSantis has dropped four points, into the single digits, to tie with Chris Christie.
Read the polling memo here.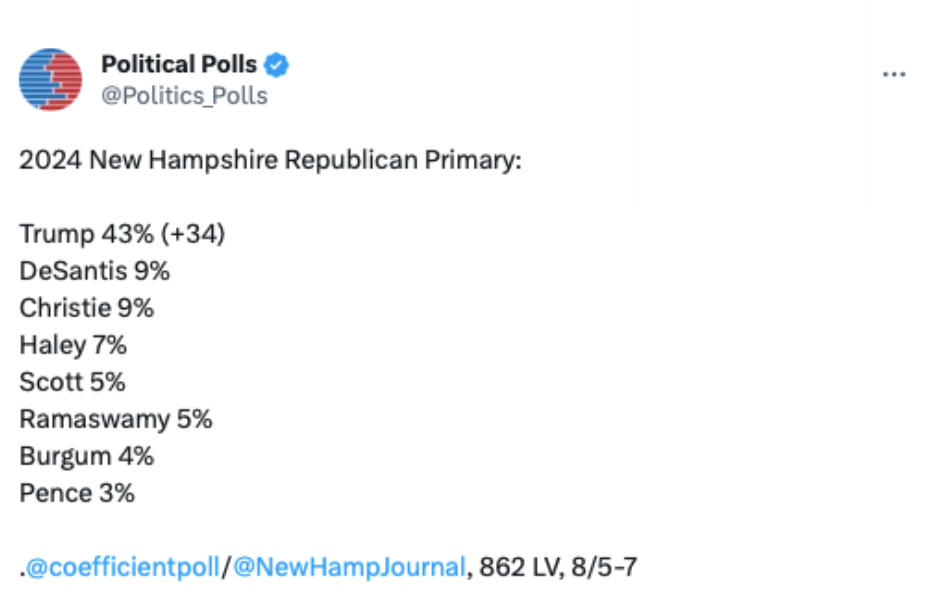 ICYMI: "FEC Reports Just 22 DeSantis Donors in Iowa.
Read the story by Jack Montgomery of The National Pulse here.