Bedminster, NJ — On Saturday, crowds of Iowans proudly showed their support for President Donald J. Trump before he even touched down in the Hawkeye State.
As Trump Force One flew over the Iowa State Fairgrounds, cheers erupted on the ground, eagerly welcoming President Trump to the 2023 Iowa State Fair in Des Moines.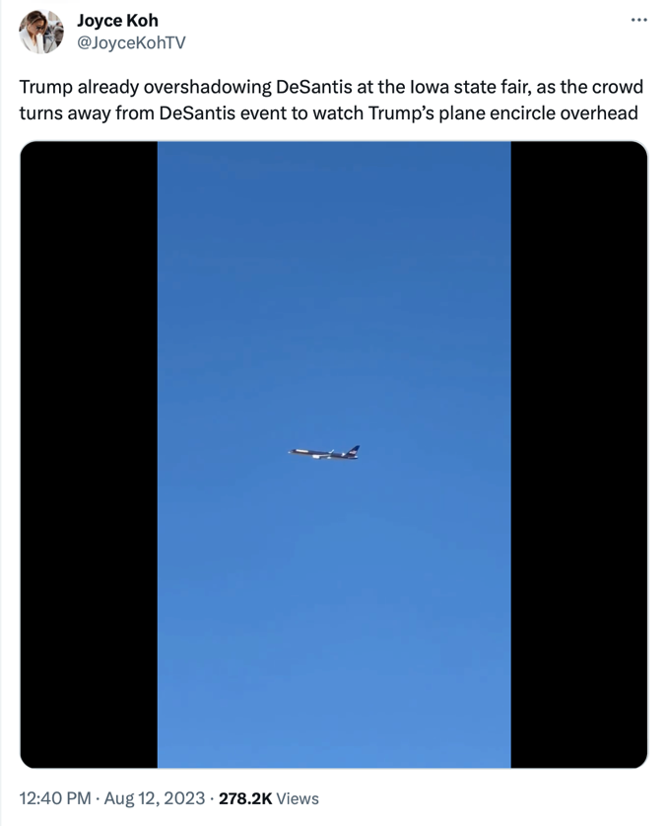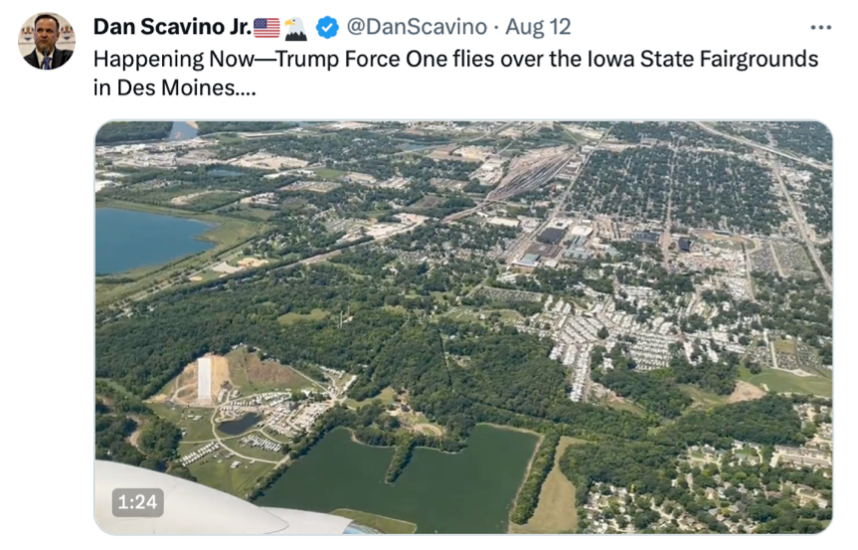 "It's a bird! It's a plane… as President Trump roared into the Iowa State Fair," said CBS 2 Iowa.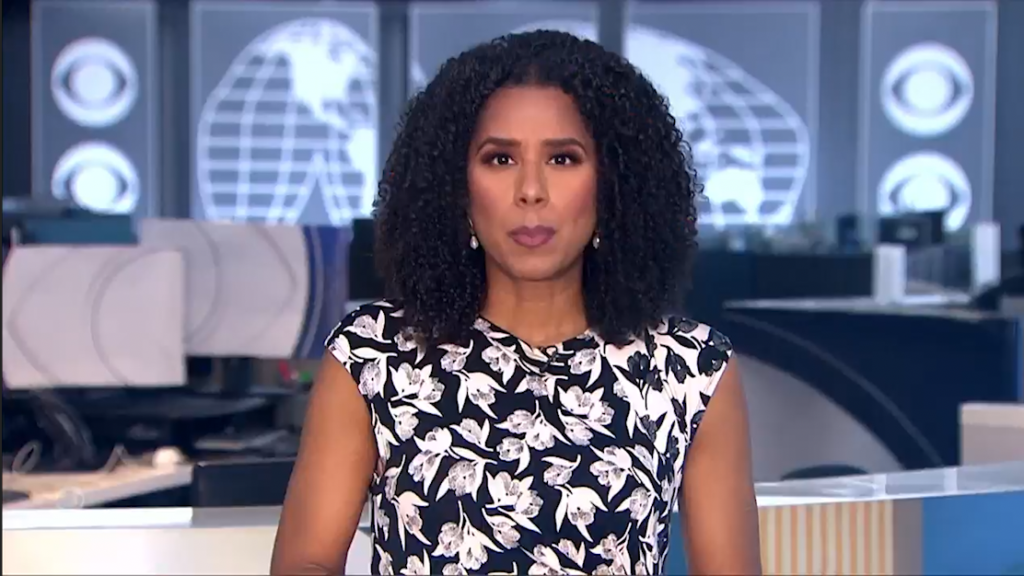 Overshadowing the entire GOP field, "We want Trump!" electric chants rang out across the fairgrounds. Meanwhile, a plane banner bearing the friendly advice, "Be Likable, Ron!" flew overhead.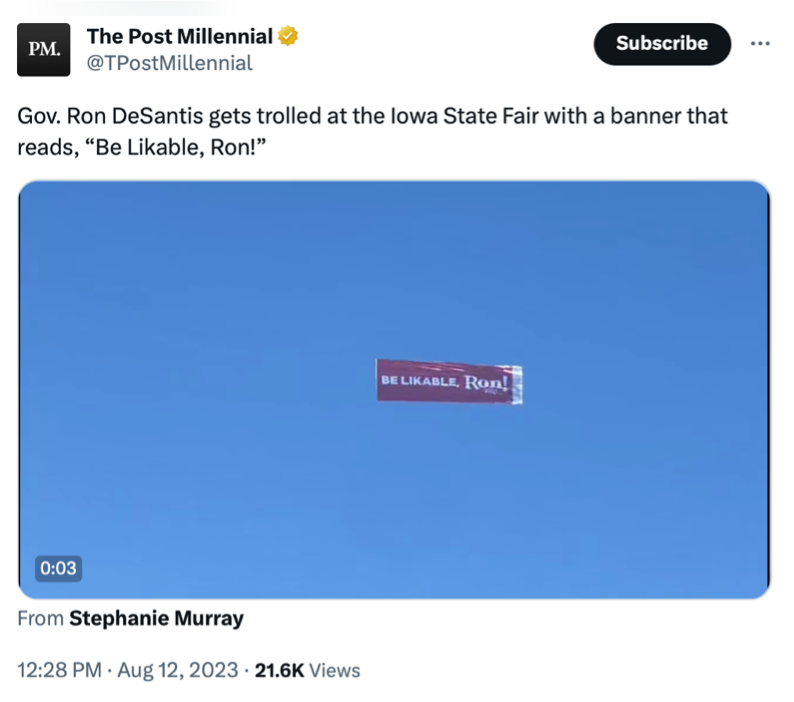 President Trump was accompanied by an entourage of Republican lawmakers who have endorsed President Trump, including Reps. Gus Bilirakis, Byron Donalds, Matt Gaetz, Carlos Gimenez, Wesley Hunt, Brian Mast, Cory Mills, Anna Paulina Luna, Greg Steube, and Mike Waltz.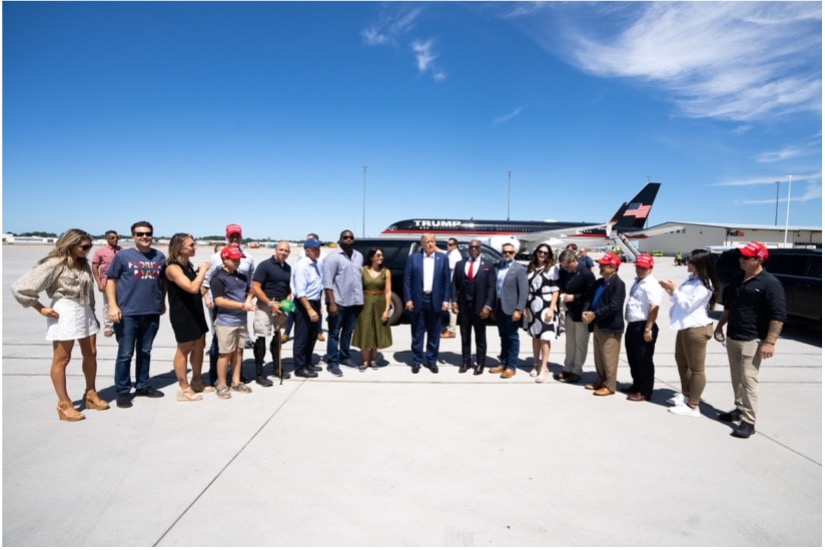 Massive crowds gathered as President Trump visited the Iowa Pork Producers Association, before visiting the Animal Learning Center building, surrounded by fired-up supporters wearing 'Farmers for Trump' gear.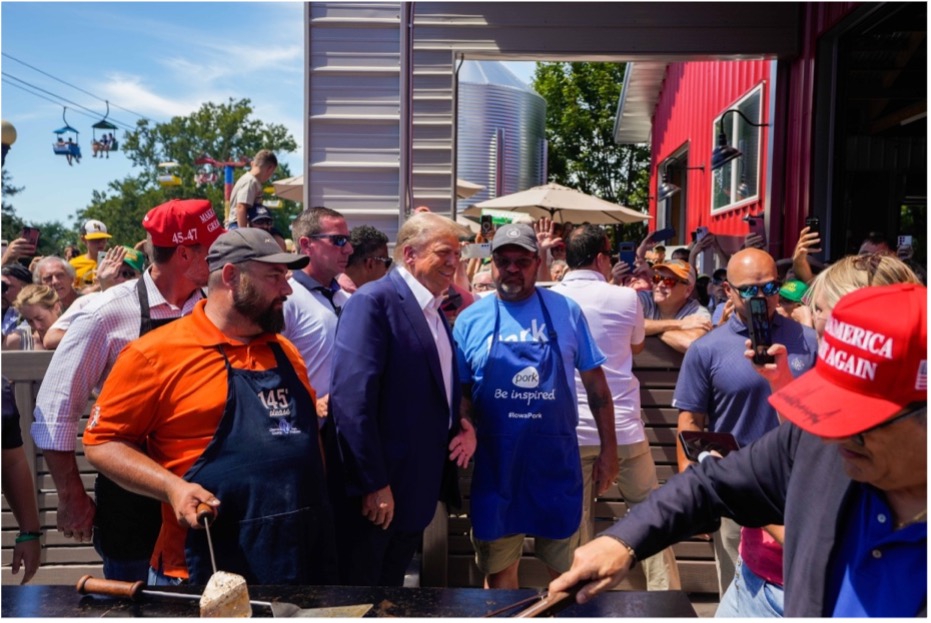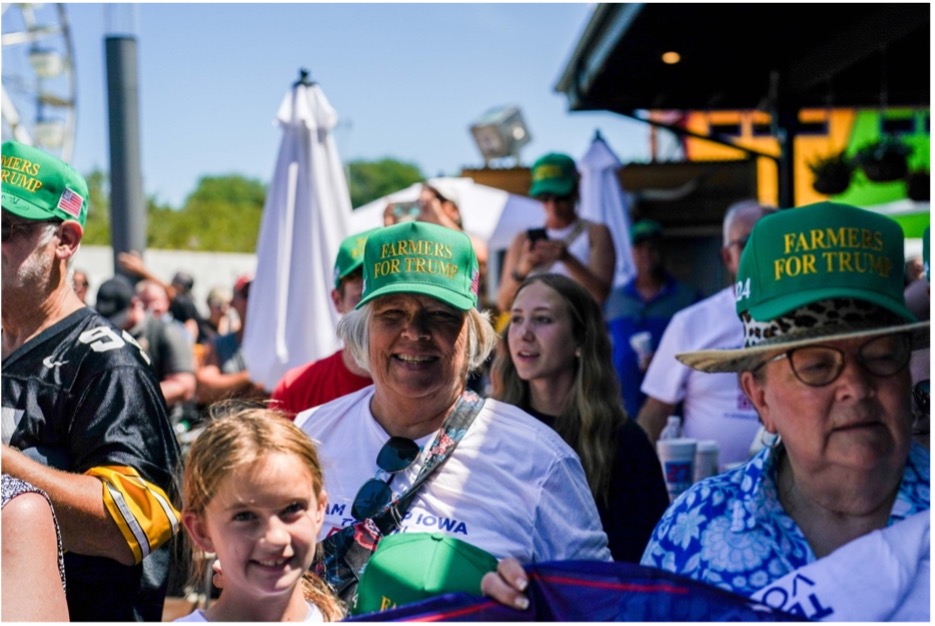 The Steer N' Stein restaurant was packed with Trump supporters eager to hear from President Trump.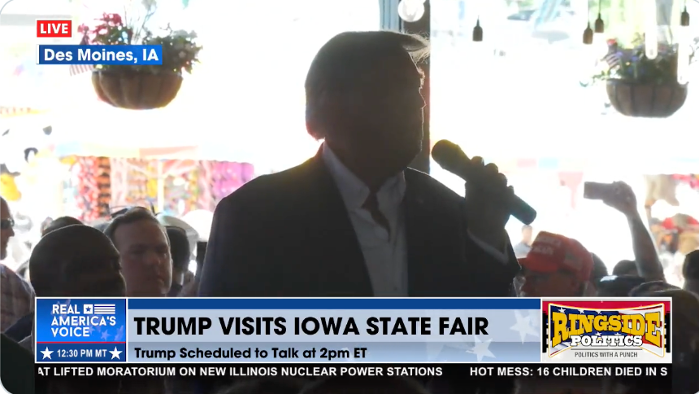 "We'll be back. We aren't taking any chances. We're way up in the polls in Iowa, and all over the country," President Trump said. "We love you very much. Just take care of yourselves and stay healthy. And you know what, stay strong. You have to stay strong!"
Afterwards, President Trump spent over $20,000 on food that was donated to fair attendees.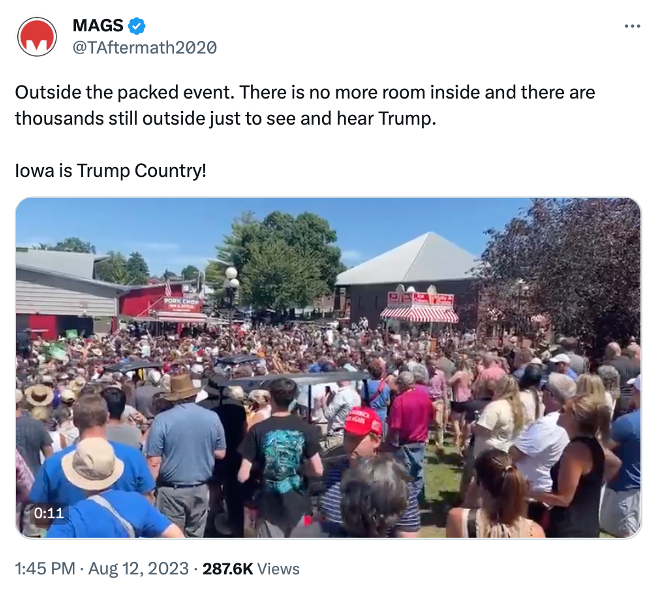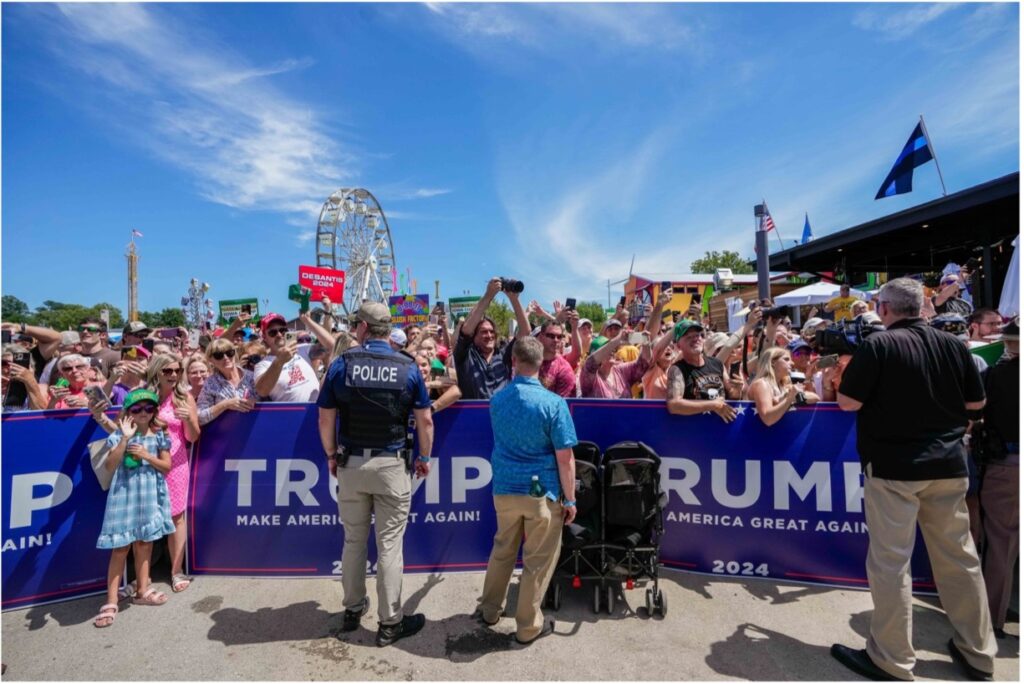 "So to all my friends in Iowa when you see them come for this man, know that they are coming for this movement, and they are coming for all of us," said Congressman Matt Gaetz.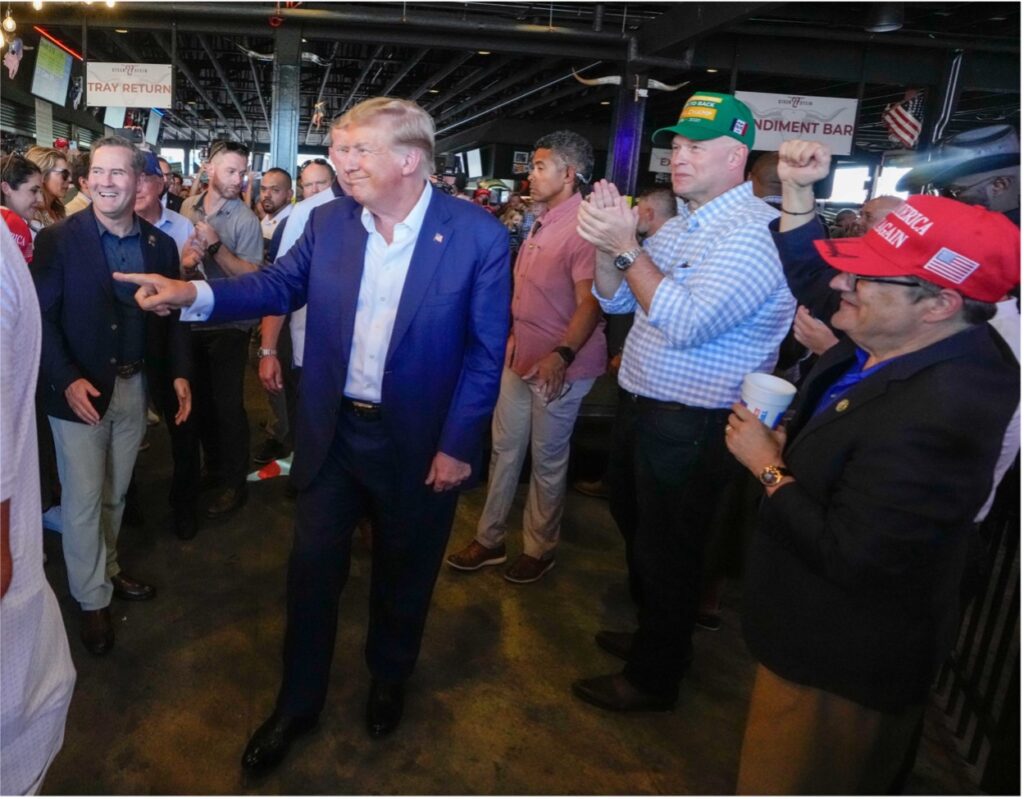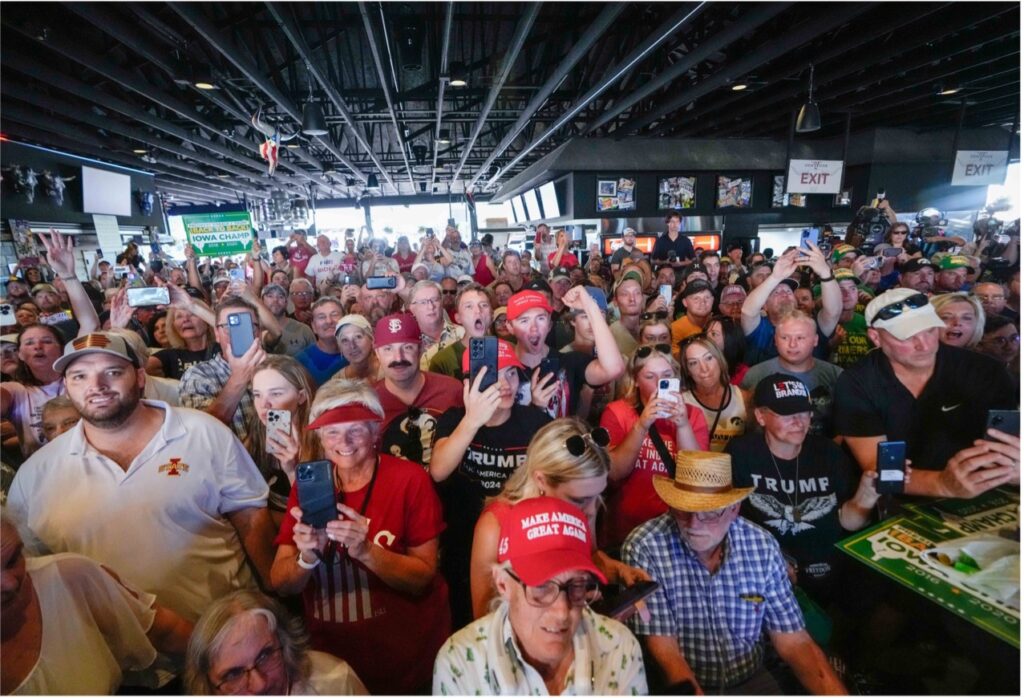 Statement from Trump Attorneys Drew Findling and Jennifer Little
The Fulton County District Attorney's Office has once again shown that they have no respect for the integrity of the grand jury process. This was not a simple administrative mistake. A proposed indictment should only be in the hands of the District Attorney's Office, yet it somehow made its way to the clerk's office and was assigned a case number and a judge before the grand jury even deliberated. This is emblematic of the pervasive and glaring constitutional violations which have plagued this case from its very inception. —Drew Findling and Jennifer Little