Former President Donald Trump leads former Gov. Nikki Haley (R-SC) and his other potential Republican primary opponents in South Carolina, the second GOP primary state in the nation, according to a poll.
Trump has the support of 35.1 percent of South Carolina Republican primary voters sampled in a Neighborhood Research and Media poll released Wednesday, giving him a double-digit lead.
Gov. Ron DeSantis (R-FL) has the second-highest support at 21.8 percent, while another 16.4 percent back Haley, who officially announced her candidacy with an ad on Tuesday and is set to hold a campaign launch event on Wednesday.
Here's the full memo on the South Carolina GOP Poll
N=300 LV Live Callers 2/7-10, 13-14. Weighted Data

Trump 35.1%, DeSantis 21.8%, Haley 16.4%, Scott 1.6%, Pence 1.5%. Undecided/Other 23.7%.

Trump strong Upstate, DeSantis wins Low Country, Haley base around Columbia. pic.twitter.com/flXcOL1Uut

— Rick Shaftan — Neighborhood Research and Media (@Shaftan) February 15, 2023

Sen. Tim Scott (R-SC), who the Wall Street Journal reports is "taking steps to run for president," has 1.6 percent of support. Another 1.5 percent choose former Vice President Mike Pence, while 23.7 percent of the electorate is either undecided or likes a different candidate.
Though DeSantis has not announced his candidacy, he enjoys the best favorability rating of all candidates, at 69.6 percent, followed by Haley at 64 percent, Scott at 61.3 percent, and Trump at 54.2 percent.
Read the full article by Nick Gilbertson with Breitbart here.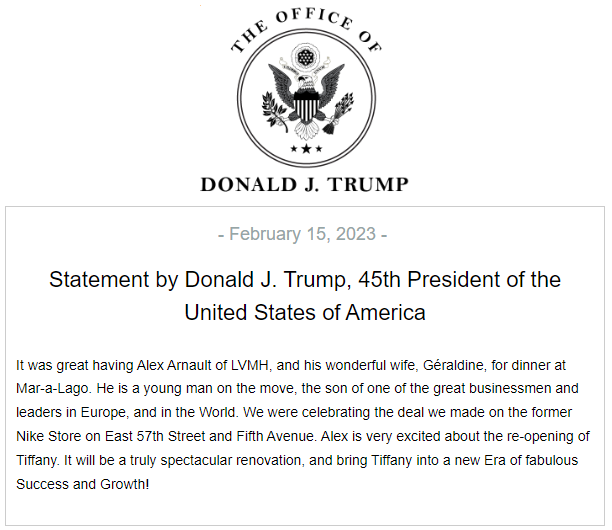 Trump welcomes Nikki Haley into the 2024 race: 'The more the merrier'
EXCLUSIVE: Former President Trump said he is "glad" Nikki Haley is running for the 2024 GOP presidential nomination and said she should "not be bound" by her past promise not to run against him.
In an exclusive interview with Fox News Digital, Trump acknowledged that many Republicans who once served in his administration or had been considered his allies could challenge him for the 2024 GOP nomination.
But the former president, who announced his 2024 campaign in November, is encouraging that competition and told Fox News Digital: "The more the merrier."
"I'm glad she's running," Trump said. "I want her to follow her heart — even though she made a commitment that she would never run against who she called the greatest president of her lifetime."

"She should do what she wants to do and not be bound by the fact that she said she would never do it," he said.
Trump's comment came hours after Haley, the former governor of South Carolina and former UN ambassador, launched her 2024 presidential campaign.
Read the full article and watch the TV report from Fox News.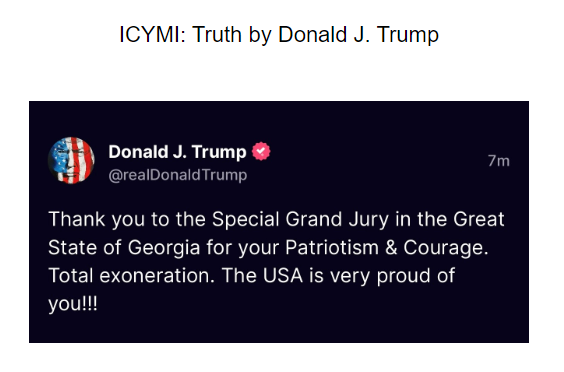 ADVERTISEMENT 
CLICK HERE NOW TO GET FREE MONEY NOW!