The left-leaning media and powerful Democrats alike have taken notice that Hispanics are ditching the Democratic Party.
The "biggest political story of our time" is the major shift in the demographics of the two parties, with Republicans gaining major ground among Hispanic voters and becoming increasingly working-class and multiracial, according to a new report by Axios.
The Thursday article, entitled "The Great Realignment," details a Democratic Party that is becoming more elite and "a little more white," as inroads in a number of ethnic groups for Republicans could turn the tide in numerous Democratic-held swing seats.
Read the full article by Nikolas Lanum with Fox News.
ADVERTISEMENT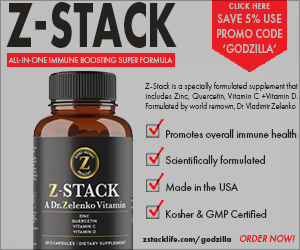 Dr. Vladimir Zelenko has been included in a group of doctors nominated for the Nobel Peace Prize for their role in addressing the coronavirus pandemic.
If the last 18 months have taught us anything it's that YOU have to take control of your own health. You can't rely on the government or big pharma. That's where Z-STACK comes in. Z-STACK is a specially formulated supplement that includes Zinc, Quercetin, Vitamin C, and Vitamin D. Formulated by Dr. Vladimir Zelenko the world-renowned doctor that President Trump credited with his successful early treatment protocol and his decision to take hydroxychloroquine. Go to https://zstacklife.com/godzilla and order today!