Fayette, Coweta, Carroll, and Paulding, Georgia
"The turning around of the country began with the election of Donald J. Trump…we have to press on in Georgia. David Perdue has to win in Georgia. If Kemp wins the primary, Stacey Abrams is the Governor…" – Steve Bannon via The John Fredericks Radio Show

On Day Two, the Real Georgia Speaks Team Trump Bus continued its Take Back Georgia Tour by covering Fayette, Coweta, Carroll, and Paulding Counties. Brian Kemp grows more desperate in his campaign by meeting with RINO has-beens like George W. Bush. Meanwhile, David Perdue, and the entire slate of President Trump-endorsed candidates, continue to experience a surge of enthusiasm as they traverse the state meeting instead with everyday Georgians and listening to what issues matter to them.
Stop 1: John Fredericks Radio Show at Fayette County GOP Headquarters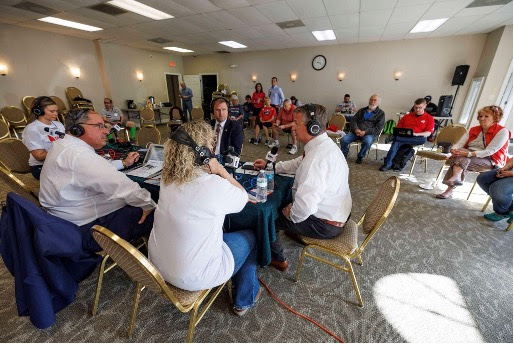 Stop 2: Downtown Newnan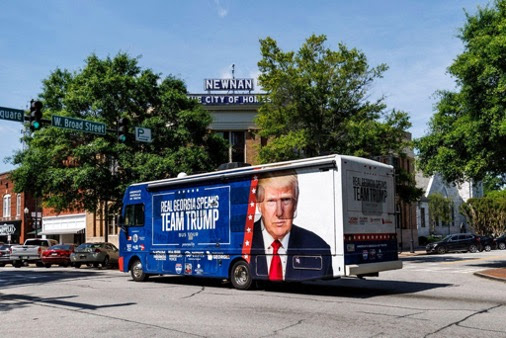 Stop 3: La Fiesta Mexican Restaurant
Stop 4: John Fredericks Outside the Beltway TV Show at Paulding County GOP Headquarters
Real Georgian Highlight:
Jim Forestal, John Fredericks Radio Show longtime listener

"I'm a 21-year veteran of the United States Army. I would have never thought the country would be in the shape that it's in? We have got to get it turned around – we have to get rid of the RINOs in the primaries, and the democrats in the general."
Visit the Real Georgia Speaks Team Trump Bus Tour page for complete bus tour details at: www.georgiabustour.com
ALSO…ICYMI: Fwd: ICYMI: RCP Ohio Senate Republican Primary Poll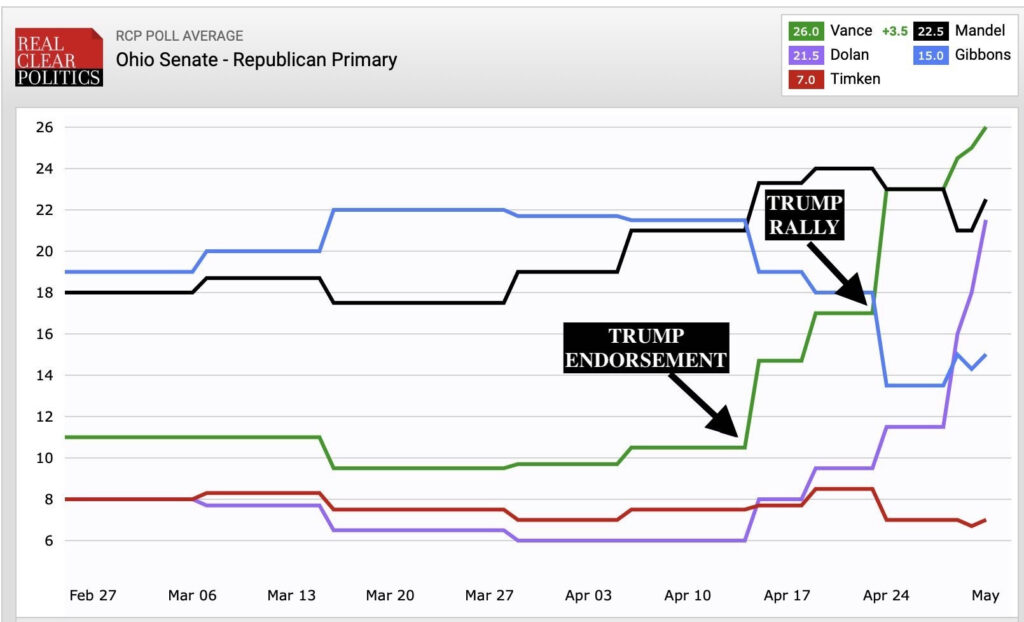 ADVERTISEMENT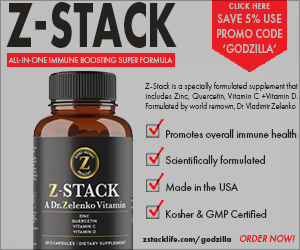 Dr. Vladimir Zelenko has been included in a group of doctors nominated for the Nobel Peace Prize for their role in addressing the coronavirus pandemic.
If the last 18 months have taught us anything it's that YOU have to take control of your own health. You can't rely on the government or big pharma. That's where Z-STACK comes in. Z-STACK is a specially formulated supplement that includes Zinc, Quercetin, Vitamin C, and Vitamin D. Formulated by Dr. Vladimir Zelenko the world-renowned doctor that President Trump credited with his successful early treatment protocol and his decision to take hydroxychloroquine. Go to https://zstacklife.com/godzilla and order today!