Photo courtesy of The Virginia Star.
The numbers are cringeworthy — 22% and 12%.
That's the support for President Biden and his VP Kamala Harris in an I&I/TIPP poll that asked who would you vote for in the 2024 election. Even if you doubt the veracity of all this polling, these are poor numbers.
The only good news for Biden, the survey adds, is "no favorite has emerged among the large field of potential challengers to run against Biden in the 2024 primaries."
But the sinking survey results are not out of the norm. A Wall Street Journal poll out Tuesday pegged Biden's approval rating at a dismal 41%. Rasmussen had it at 42%.
Read the full article by Joe Dwinell with the Boston Herald here.
ADVERTISEMENT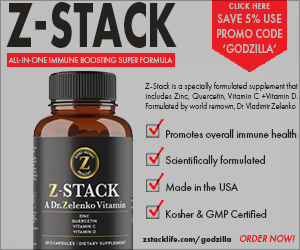 Dr. Vladimir Zelenko has been included in a group of doctors nominated for the Nobel Peace Prize for their role in addressing the coronavirus pandemic.
If the last 18 months have taught us anything it's that YOU have to take control of your own health. You can't rely on the government or big pharma. That's where Z-STACK comes in. Z-STACK is a specially formulated supplement that includes Zinc, Quercetin, Vitamin C, and Vitamin D. Formulated by Dr. Vladimir Zelenko the world-renowned doctor that President Trump credited with his successful early treatment protocol and his decision to take hydroxychloroquine. Go to https://zstacklife.com/godzilla and order TODAY!