Story courtesy of Newsmax – By Jeffrey Rodack
Mehmet Oz, vying for the Republican nomination in Pennsylvania's U.S. Senate race, said the U.S. cannot move on from the 2020 election.
Oz made his comments during a debate the GOP candidates on Monday.
"I have discussed it with [former] President [Donald] Trump, and we cannot move on," Oz said. "As all the other candidates up here have outlined, under the cover of COVID, there were draconian changes made to our voting laws by Democratic leadership, and they have blocked appropriate reviews of some of those decisions.
Photo Courtesy of The Pennsylvania Daily Star.
Read the full story from Newsmax.
ADVERTISEMENT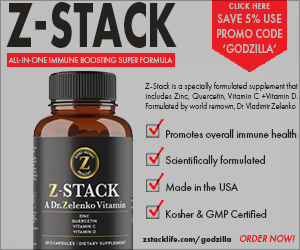 Dr. Vladimir Zelenko has been included in a group of doctors nominated for the Nobel Peace Prize for their role in addressing the coronavirus pandemic.
If the last 18 months have taught us anything it's that YOU have to take control of your own health. You can't rely on the government or big pharma. That's where Z-STACK comes in. Z-STACK is a specially formulated supplement that includes Zinc, Quercetin, Vitamin C, and Vitamin D. Formulated by Dr. Vladimir Zelenko the world-renowned doctor that President Trump credited with his successful early treatment protocol and his decision to take hydroxychloroquine. Go to https://zstacklife.com/godzilla and order today!