Former President Donald Trump's Sixth Amendment rights may have been violated when New York County District Attorney Alvin Bragg refused to disclose the underlying crime the defendant intended to conceal through his alleged falsification of business records, legal experts opined Wednesday.
The Sixth Amendment provides in part for the right of a criminal defendant to "be informed of the nature and cause of the accusation; to be confronted with the witnesses against him; to have compulsory process for obtaining witnesses in his favor…"
When questioned by a reporter as to what the underlying crime the indictment fails to name is, Bragg replied in New York State, he does not have to.
Read the full article by Charles Creitz with Fox News here.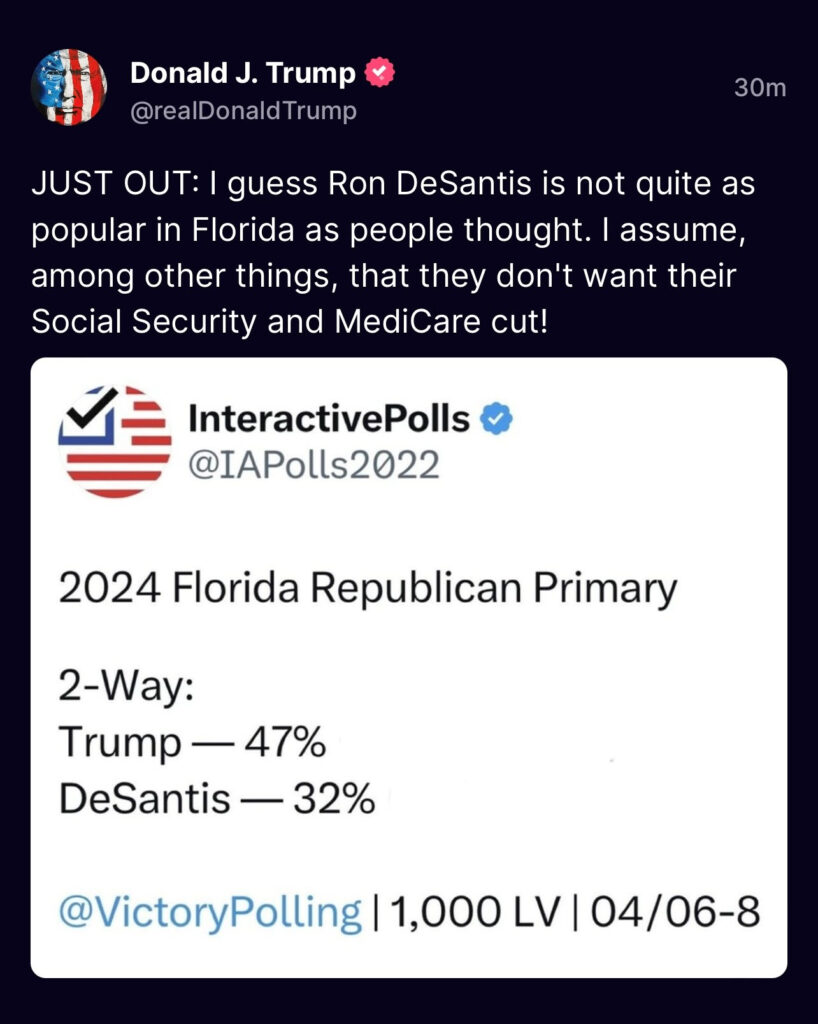 STATEMENT FROM CONGRESSMAN BYRON DONALDS
"The 2024 presidential election is uniquely important, because Americans will decide the direction of our nation's future. At the center of this decision, voters must determine the commander-in-chief who is best equipped to lead our country and stand in the breach, putting themselves on the line, with a willingness to sacrifice everything to save our Republic. 2024 isn't simply an election. It is an inflection point in our nation's history, and it is an inflection point in world history.

"Look around right now. Our economy is a mess. Inflation is making life unaffordable for our families. Our borders have become completely insecure. Our justice system has become an injustice system. Foreign leaders test our mettle, and are pushing us toward the brink of World War III. Far too many Americans have simply given up hope, and even lost their faith.

"I refuse to accept this as our future. This is America, the greatest nation man has ever known. At the toughest moments in our history, leaders have stepped forward and seized the moment. Not just anyone, but truly transformational figures, with the resolve and determination to rise above the chaos and inspire a generation of Americans to follow their lead against seemingly insurmountable obstacles.

"There is only one leader at this time in our nation's history who can seize this moment and deliver what we need – to get us back on track, provide strength and resolve, and Make America Great Again. That is why I am honored to endorse President Donald J. Trump for President in 2024, and I ask my fellow Americans to join me today."
Read the full endorsement and share this message here.